$13K Bitcoin price predictions emerge with BTC falling below historic trendline
Bitcoin (BTC) prices broke below a long-standing support wave that was instrumental in keeping its strong bullish bias intact after March 2020's crypto market crash.
Dubbed the 50-week simple moving average, or 50-week SMA, the wave represents the average price traders have paid for Bitcoin over the past 50 weeks. Over the years, and in 2020, its invalidation as price floor has contributed to pushing the Bitcoin market into severe bearish cycles.
Bitcoin price breakdowns below 50-week SMA through history. Source: TradingView
For instance, the 50-week SMA acted as support during the 2018 bear market. The wave helped prevent Bitcoin from undergoing deeper downtrends — between February 2018 and May 2018 — as its price corrected from the then-record high of $20,000.
Similarly, the wave provided Bitcoin with incredible support during its correction from its $15,000 high in 2019. Moreover, it held well as a price floor until March 2020, when the arrival of the COVID-19 pandemic caused a global market crash.
Fractal targets $12,000 to $13,0
Pseudonymous chartist "Bitcoin Master" shared concerns about Bitcoin's potential to undergo an 80% average price decline upon breaking bearish on its 50-day SMA. The analyst noted that if the said fractal plays out, BTC/USD exchange rates could crash to as low as $13,000.
#Bitcoin just tagged the 50-week simple moving average, let's see if the coin doesn't break tradition of bouncing at least 50% ($47k) from it before making the usual 80% decline ($13k) from ATH.
— Bitcoin Master (@drei4u) July 14, 2021
#bitcoin dropping after the weekly candle opened below the structure I've been watching for a few weeks now.
I expect a bounce between $24k – $29k largely due to the CME gap at $24615.
After that, my guess at a bear market bottom would be $12k give or take $2k either side. pic.twitter.com/aMi2M45bmf
— Keith Wareing (@officiallykeith) July 19, 2021
Meanwhile, Bloomberg Intelligence's senior commodity strategist, Mike McGlone, also highlighted the 50-week SMA in a tweet earlier in July, albeit recalling the wave's ability to withhold selling pressure. The analyst recommended that investors should not dump their Bitcoin holdings right away on initial dips below the wave.
"Selling Bitcoin on initial dips below its 50-week moving average in the past has proven a good way to lose money, even in bear markets," McGlone explained.
Bitcoin market analysts have mixed thoughts
The latest Bitcoin dip came in the wake of a global risk-on market decline driven by fears that the highly transmissible Delta variant of COVID-19 would slow down the recovery generated by the reopening of economies.
Vijay Ayyar, head of business development at cryptocurrency exchange Luno, noted that Bitcoin could drop further. In comments to Bloomberg, the former Google executive said the BTC/USD exchange rates could fall to as low as $20,000. Nonetheless, he anticipated the pair to retest $40,000 on the next bounce.
"We're going to need to form another base first before resuming another bull trend," Ayyar noted.
"We are going to be ranging between $20,000 and $40,000 for the rest of the year."
Jehan Chu, the founder of cryptocurrency-focused venture capital and trading firm Kenetic Capital, placed a safe downside target near $25,000 but warned about accelerated sell-offs should bulls fail to log a rebound from the level. He said: 
"Q1′s crypto market momentum has stalled and is threatening further reversal potentially below the $25K levels."
Strong fundamentals and bullish signals remain
However, another analyst offered a different, more optimistic perspective on the current position of Bitcoin. 
James Wo, founder  CEO of the global crypto investment firm Digital Finance Group, highlighted on-chain indicators, including an ongoing decline in exchange inflows and active wallet addresses, as a reason to stay bullish on Bitcoin.
Bitcoin net position change across all exchanges: Glassnode 
"Looking at these on-chain indicators, we can say that the majority of investors are waiting for major signals to enter the market again," Wo told Cointelegraph.
Related: Bitcoin bull outlines 7 steps to more fiscal stimulus and higher BTC prices
Data provided by CryptoQuant, a South Korea-based blockchain analytics firm, also provided a bullish setup for Bitcoin, citing the cryptocurrency's market-value-to-realized-value (MVRV) ratio.
In detail, the MVRV ratio represents an asset's market capitalization divided by realized capitalization. When the figure is too high, traders may interpret Bitcoin's price as being overvalued, thereby implying selling pressure. On the other hand, when the MVRV value is too low, traders may treat Bitcoin prices as undervalued, implying buying pressure.
Bitcoin MVRV has reached its September 2020 low. Source: CryptoQuant
"Buying [Bitcoin] at this same level in the past cycle was seen between January to March 2017," noted one of the CryptoQuant analysts, adding:
"It does not sell at the bottom but prepares ammunition for the bottom. Short-term data offer the probability of test at support, good exposure opportunity."
The views and opinions expressed here are solely those of the author and do not necessarily reflect the views of Cointelegraph. Every investment and trading move involves risk, and you should conduct your own research when making a decision.
Michael Saylor Brings The Thunder To Venezuelan Bitcoin-Only Podcast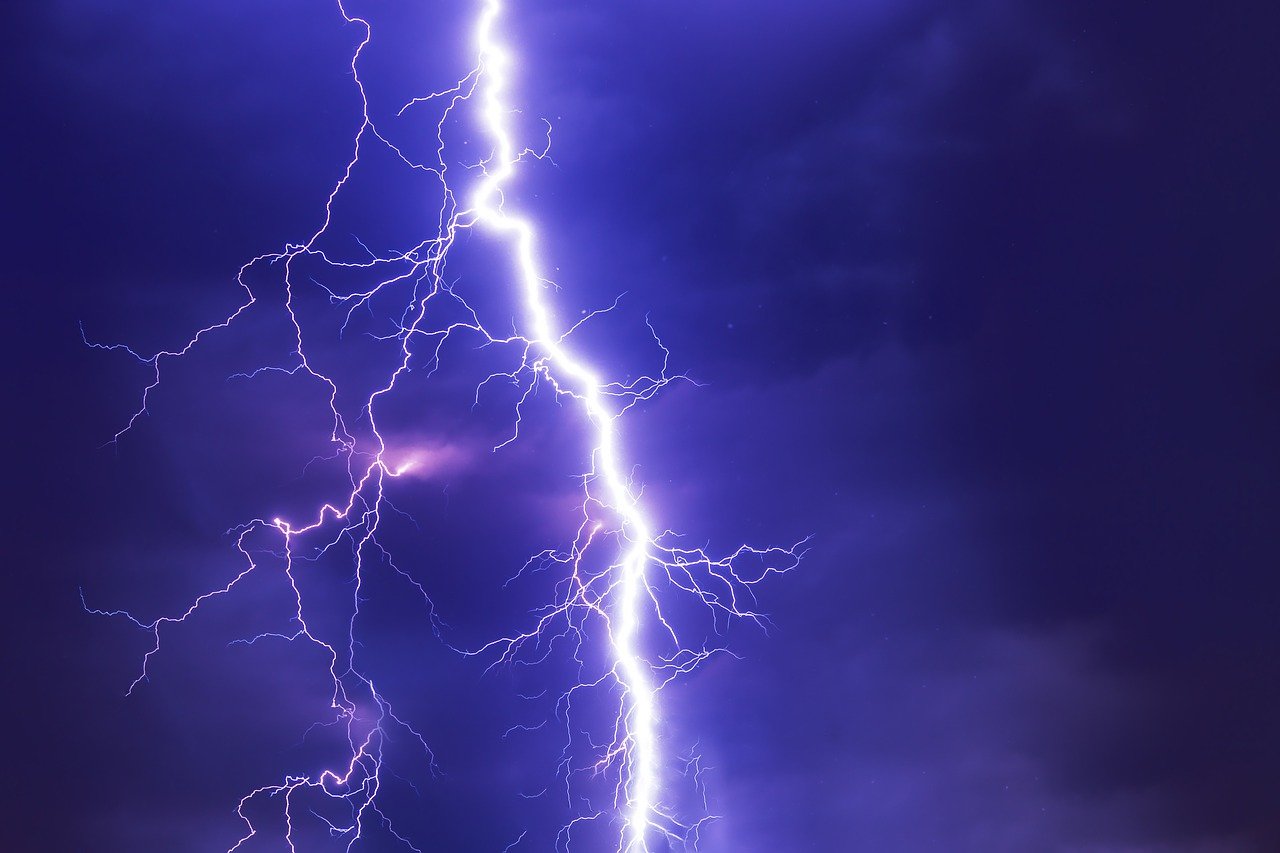 If someone is doing his part, that's Michael Saylor. The MicroStrategy CEO proved that he's a stand-up guy by sharing the knowledge on a medium-sized podcast that's usually in Spanish. Saylor went in on the topics du jour and revealed never-before-heard secrets. What does he think about El Salvador? What's up with the infamous Mining Council? Is MicroStrategy in a vulnerable position? Keep reading for those answers and more.
Related Reading | Michael Saylor Clarifies His Company's Bitcoin Strategy On US's National TV
One of Michael Saylor's first lines is, "I think that the next decade it's going to be all about digital transformation of propertry." After that, it's gem after gem.
What Does Michael Saylor Know About The Venezuela Situation?
The podcast is called "Satoshi
Satoshi Nakamoto is the founder and creator of bitcoin, the most popular cryptocurrency. The smallest amount of bitcoin (0.00000001) was also named after him, it is called a Satoshi. This tiny amount of bitcoin is one hundred-millionth of a bitcoin. That's 7 zeros before the number 1! Satoshi Nakamoto is an unknown person or group of people who created bitcoin in 2009. Very little is known about Satoshi. In an online profile he claims to be a Japanese man born in 1975, but all of his software and online conversations are in perfect English.
" href="https://www.newsbtc.com/dictionary/satoshi/" data-wpel-link="internal">Satoshi En Venezuela." The episode is titled "Bitcoin is Hope for Venezuela." Since that name derives from a Michael Saylor quote, it figures that the first question was a why disguised as a how.
How is Bitcoin hope for Venezuela?
"Now you can put your property into a Bitcoin and put the Bitcoin on your mobile device. And I think the reason that that represents hope to the world is, eight billion people are going to be able to afford a mobile device. And 8 billion people can have property on the mobile device. Bitcoin is like a bank in cyberspace run by incorruptible software." 
That sounds amazing, but, why is Bitcoin good for Venezuela specifically speaking?
"Well, every economy works better if it has an incorruptible bank that allows everyone to store their monetary energy. It helps return rationality and long-term perspective. Hope is about believing that in a decade your life will be better than it is now."
Beautiful. Michael Saylor also believes that, for this to work, "We have to give people property rights. And we've got to give them the ability to store their economic energy in something that they have control of." By that, he means Bitcoin and only Bitcoin.
BTC price chart on Coinbase | Source: BTC/USD on TradingView.com
Does Bitcoin's Volatility Affect MicroStrategy? How Does Their Playbook Look Like?
His company, MicroStrategy, famously was the first to put Bitcoin on their balance sheet. And then, they kept buying and buying. "We're basically converting our working capital from the weakest asset to the strongest asset," Michale Saylor clarifies. Then, he gives you his strategy's play by play: 
The way that we manage the volatility is, we make sure that we have enough Dollars to pay all of our bills for the next 12 months, based upon whatever volatility. So, we wouldn't really ever need to liquidate any Bitcoin unless we had like a one in a hundred event. Then, we might sell a little bit in order to pay our bills, but that hasn't happened before."
He expects reasonable scenarios. Other currencies will print and print. There will only be 21 million bitcoin. Lots of businesses and people will integrate with the Bitcoin protocol. So, it's not that risky. In a long time frame, it's a "responsible business strategy." It would be risky with a short time frame and a short-dated debt strategy.  
In short, MicroStrategy's financial strategy protects them from volatility. If in 10 years Bitcoin is down and not up, then and only then they'll be in trouble.
A Mining Council In An Open Network
The host, Bitcoin philosopher Criptobastardo, questions Michael Saylor with the basic objections that the Bitcoin community has with the Mining Council. Saylor answers:
"The council exists to gather information, to run surveys, and to educate. It's not a government body. I agree that a governing council probably wouldn't be the right thing. It's really just a voluntary and open asociation of Bitcoin miners to gather information, share best practices and educate."
According to him, someone has to respond to attacks. The Bitcoin community has to take control of the narrative, produce data, give info to decision-makers. "The people that need to know are Wallstreet investors, mainstream media journalists, and politicians." These are powerful allies, and, "when they tell us that they're under pressure from their constituency to get an answer, we should do our best to give them the answer."
Related Reading | Can Bears Force Michael Saylor To Sell His Bitcoin? Analyst Shared Bullish Theory
Is Michael Saylor Going To El Salvador?
According to the MicroStrategy CEO, one would need 21st-century infrastructure to solve a current problem. That's what the Salvadoran government is trying to do with The Bitcoin Law. What will they get out of all of this? Well, according to Michael Saylor:
"I think there are two benefits you get when you adop the bitcoin standard if you're a country. One benefit is the macroeconomic benefit. You end up with a treasury asset that is appreciating in value instead of depreciating in value. You put your entire economy on stronger bases." 
The El Salvador experiment is crucial to mankind. If everything goes as planned in there, the economic growth they'll have over the next few years will be unmatched. Michael Saylor continues and closes:
"The second benefit is a technology benefit. It's possible to use the Bitcoin protocol, or in this case Lightning. The combination of Lightning and Bitcoin transactions in order to provide digital currency to every citizen of the country. So, two thirds of El Salvador dont have a bank. If I want to create a bank, I want to give them a mobile phone and a digital wallet. And a digital currency, which is the Dollar. On top of a digital asset, which is Bitcoin."
That sounds like a tank to us.
Featured Image by FelixMittermeier from Pixabay – Charts by TradingView
Number of investors owning Bitcoin has tripled since 2018: Gallup Poll
A recent survey has revealed Bitcoin has gained traction with younger U.S. investors in terms of awareness, interest, and ownership over the past three years.
The study conducted by global analytics and advice firm Gallup revealed that the number of investors in the U.S. holding BTC has jumped from 2% in 2018, to 6% as of June 2021. The research defines "investors" as adults with $10,000 or more invested in stocks, bonds, or mutual funds.
It also reported that Bitcoin ownership among investors surveyed aged under 50 has more than trebled over the past three years to 13% from 3% in 2018. Unsurprisingly, it revealed ownership was much lower at just 3% for the over 50s group of investors, though this has also increased three-fold from 1% in 2018.
The researchers noted that Bitcoin's relatively modest ownership can be contrasted with more mainstream investments. The survey revealed that 84% of the investors polled reported having invested in stock index funds or mutual funds, while 67% said they owned individual stocks, and 50% have bonds.
"At 6%, Bitcoin ownership is more akin to gold, which 11% of investors say they own."
The results of the poll come from the Gallup Investor Optimism Index survey conducted between June 22 and 29, 2021, among 1,037 investors in America aged 18 and older. The sample for the study was weighted to be demographically representative of the U.S. adult population with a maximum margin of sampling error of ±5%.
Related: Survey of millionaires finds 73% own or want to invest in crypto
Other findings reveal that the risk perception associated with Bitcoin has declined over the three-year period. Nearly all investors surveyed perceived BTC to be a risky investment, however, the percentage calling it "very risky" has declined from 75% to 60%. Most of the remaining 35% now consider it to be "somewhat risky," while just 5% think it carries no risks.
Gallup concluded that large investments in Bitcoin by well-known companies such as Tesla, Square, and Morgan Stanley may be giving it more mainstream credibility.
A similar survey that polled institutional investors in May and June revealed that more than 80% of hedge fund executives and wealth managers surveyed that are already holding crypto assets intend to increase their holdings.
Bitcoin On Track To $100K, Why The Bull Cycle Could Starting
Bitcoin trades north of the $32,000 levels as the bulls regain some conviction in the daily chart. The general sentiment in the market seems more bullish, but many still warn caution until BTC's price moves higher to a safer zone.
BTC scored some gains after testing the lows in the daily chart. Source: BTCUSD Tradingview
Bitcoin's recent price action has left many in the dark, wondering about its next direction. Uncertainty reigns supreme. At this point, experts have been comparing different Bitcoin bull and Bear
" href="https://www.newsbtc.com/dictionary/bear/" data-wpel-link="internal">bear periods to grasp an idea about its future.
In lower timeframes, most seem to lean with the bears. Thus, they bet on more downside for the short term. Trader Josh Rager warn bears about BTC's price capacity to drive short squeezes even in its worst times.
In late 2017, after reaching an all-time high of $20,000, Bitcoin went on a downtrend, but similar to its current price action, the cryptocurrency made 50% and 100% rallies "on the way down", as Rager said while adding:
You're in a Bear
" href="https://www.newsbtc.com/dictionary/bear/" data-wpel-link="internal">bear market until proven otherwise. It means long term downtrend, A downtrend that has been happening for 4 months now.
Source: Josh Rager
Pseudonym trader Daan Crypto has an opposite bias. This trader also compared Bitcoin with other cycles and believes this and other cryptocurrencies are not in a long Bear
" href="https://www.newsbtc.com/dictionary/bear/" data-wpel-link="internal">bear market, but at a key moment of the bullish cycle.
I personally do think the current cycle is not done yet and that we will see us move to new highs later this year which we'll likely hit around Q1 2022 if I had to guess.
Bitcoin And Its Bullish Cycle, Will History Repeat?
Daan Crypto argued that the 4 Bitcoin past cycle can be divided into those with smaller corrections and a grind up towards new highs, as seen below.
Source: Daan Crypto via Twitter
The current cycle could be more explosive with a big peak at the middle, Bitcoin's last all-time high at $64,000, and a few months of "Bear
" href="https://www.newsbtc.com/dictionary/bear/" data-wpel-link="internal">bear market". After this period, the cryptocurrency should recover and made its way back to previous and new highs by the end of the year.
(…) where we do see a huge correction, after which price starts to recover and sets a new high about 4-5 months later. After that it continues for a while, until it sets the cycle high and really starts the bigger Bear
" href="https://www.newsbtc.com/dictionary/bear/" data-wpel-link="internal">bear market.
Source: Daan Crypto via Twitter
According to this prediction by December 2021, the crypto market should show signs of recovery, if it manages to break away from this "short Bear
" href="https://www.newsbtc.com/dictionary/bear/" data-wpel-link="internal">bear period", as the trader called.
The trader also believes that Bitcoin and its cycles dynamic could be changing. Eventually, traders and investors could see longer cycles with fewer returns.
This could be a consequence of the new capital coming into the market, its maturation, and the amount of time required to move the price around its new volumes. As evidence, Daan Crypto said:
Compare the now $1T+ market cap to the crypto market cap 10 years ago. Good luck trying to buy $1M of Bitcoin back then. While nowadays, this wouldn't even move the market by more than a few dollars.
The trader did clarify that it's impossible to be 100% certain on the times in BTC's price cycles. In addition, he doesn't rule out the possibility that Bitcoin stays in the lows for the remainder of the year.